CCH IntelliConnect introduction marketing email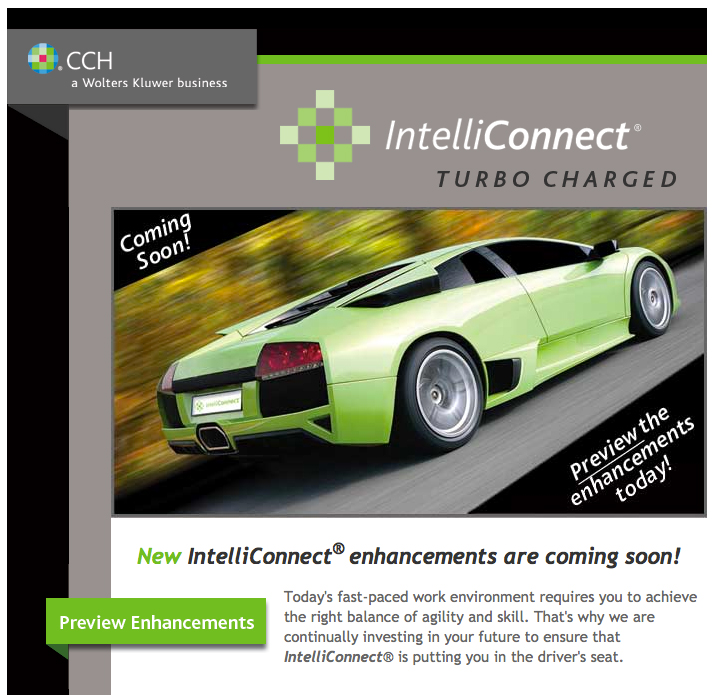 Challenge :
Expedited creative required to communicate a pre-release of CCH's IntelliConnect, a web-based tax and accounting research platform solution. Speed of the search results was a key marketing concept, along with a green color pallet for branding consistency.
Solution :
The creative was designed, built and produced over the course of a single weekend. Taking from the business requirements, the ideal of speed and green, the recently marketed Lamborghini was used as a focal point on a fast track. Three separate images were brought together to form the composite, along with various effect filters applied. Lastly, the green marketing color was carefully considered and brought through for visual reinforcement.