Gullo International Capabilities Brochure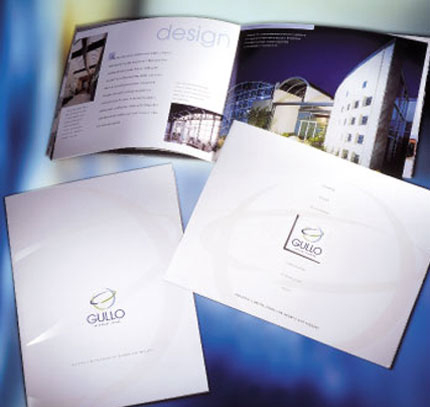 Challenge :
Design and produce a first-class brochure showcasing Gullo International's unique position in the marketplace as a respected commercial property development firm.
Solution :
In order to meet this challenge, every detail for this project was considered; including, but not limited to: Identity design, color, typography, photography, copy writing, and paper choice. The resulting brochure design included die cuts, metallic ink, tinted spot varnish, ultra smooth white stock and custom photography, as well as directed copy writing. After meeting with the client at various times, the final direction was chosen, along with the accompanying text copy.